About TEA
TEA Industrial Adhesives is a family business founded in 1987, and with a clear innovative vocation. It started manufacturing, printing and cutting adhesive self tapes, being in due time leader in its industry. It has evolved in the complexities of its manufactures, passing for the double sided adhesive and the techniques adhesives for the industry, until finish in the self adhesive labels.
The self adhesive label market evolved quickly to new applications, replacing to other technologies as a glued label. This evolution in the markets came a challenge that TEA known how to convert in an opportunity investing in new machinery, and offering solutions to the zone industry.
This way converted TEA in a reference supplier in the industry of self adhesive labels for the industry in the state field, in labels of high-end for wine and food industry.
TEA is a highly automated company, and thanks to a qualified and technically specialized staff, is capable of being very competitive in national and international markets.
The new challenge that we want to deal now is to deep in the quality of our labels for make then not just more attractive in image, but also more efficient.
All of this has lead TEA Industrial Adhesives to be one of the leaders in the printing quality labels in Europe. Our continuous innovation vocation has allowed us to be in the forefront in printing technologies, offering: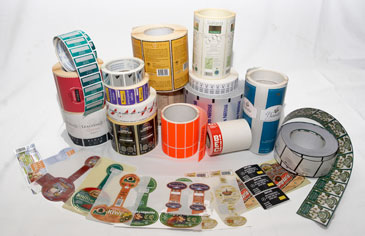 Some years ago we were the first in incorporate to our technology the RFID implementation, when it was something totally cutting edge. It was a strong bet, in which TEA trust, and that really was a great success.
This RFID technology known as "the future bar code" consists in an few millimeters electronic device, attachable to the labels, and able to host more information than traditional bar code, and with a more easy and more distance reading, because the information is transmitted by radiofrequency. It is also possible to reschedule, which increase its life. That´s why is visible that the possibilities of application of this technology are endless, from the point of logistic.