We manufacture labels for all kind of applications and industries
Customized solutions for professional labeling
Specialist in the design and printing of industrial labels and tapes. We offer the latest technology applied to labeling with the highest quality and speed results, including a wide variety of finishes.
Our processes include, among others, die-cutting, cutting, winding, label printing or generation of reliefs. We can print using different technologies and offer a wide range of materials with more than 700 varieties to choose from.
Tell us what you need and our technical department will provide you the best solution for your demand, we guarantee you the success of your product.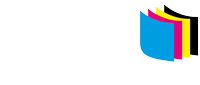 We are here to attend you. For request information call
(+34) 94 636 35 53